ZKTeco upholds the vision of "Responsibility, Integrity, Pragmatism, and Excellence", wishes to change the world with technology, and make a safer and wiser living and social development.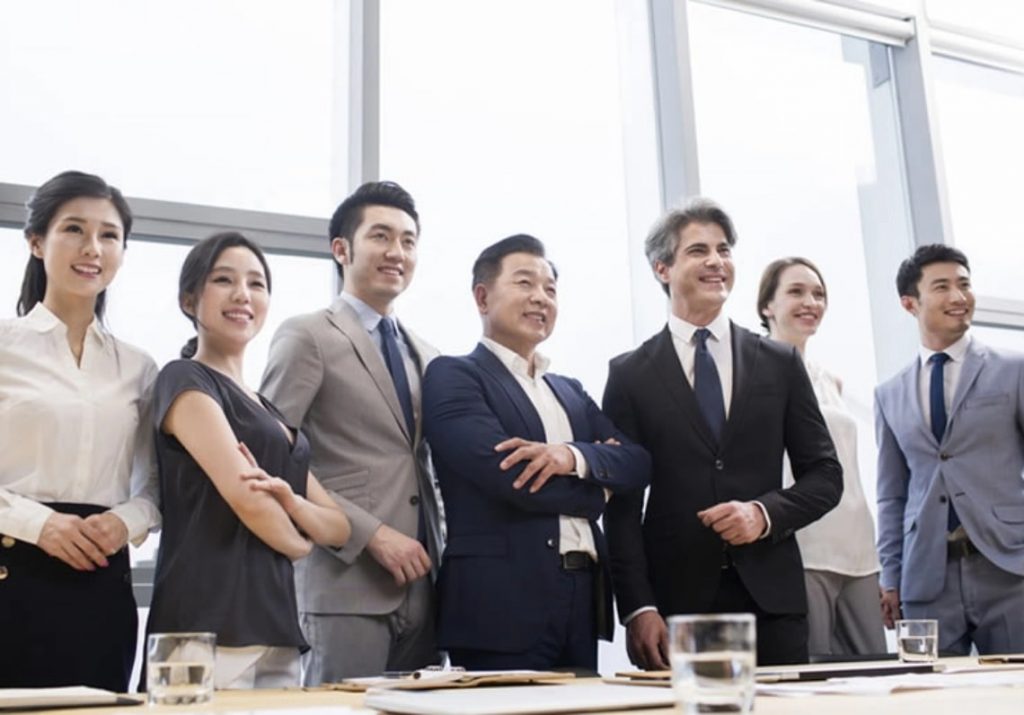 ZKTeco Co., Ltd (hereinafter referred to as ZKTeco) is a globally renowned enterprise with biometric verifications as its core techniques, which dedicates itself in the three industries including Biometric Verification Core Technique Empowerment, Smart Entrance & Exit "Person + Car + Object" Software Platform Empowerment, and ZKTeco+ Smart Office Cloud Platform Empowerment, and providing total services to the users of global public services, enterprise-level users and personal users. 
ZKTeco has various centers for development, design and innovations in India, Dongguan, Xiamen and Dalian. At present, ZKTeco's techniques and smart terminals have been applied by most 500 global top enterprises, and its business has already covered more than 100 countries and regions.
ZKTeco has been earning global recognitions and has been selected by a&s Magazine as one of the "Top 50 Global Security Companies 2020" and is ranked Top 14 Globally, and is honoured by being selected as the "Top 10 HRMS Solution Providers 2019" by HR Tech Outlook, and "Top 30 Technology Innovations 2019" by Security Sales & Integration. In 2015 and ZKTeco was awarded "ESX Innovation Awards" in the Electronic Security Expo 2015.
ZKTeco has approximately 3,600 employees globally, among them there are over 1,000 R&D staffs and 450 foreign staffs. The enterprise owns 14 subsidiaries and 29 branches in China, and 38 subsidiaries in Hong Kong, Macau, Taiwan and overseas (As of June 2020). 
Number of foreign employees
ZKTeco+ Smart Office Cloud Platform Empowerment Integrated Business (Smart Office Application)
ZKTeco+ Cloud Platform is built for the establishment of the "Time Management + Space Management" duo-core concept, and the private cloud platform with high security level of date archive. The service desk offers information service, app. store and authentication authorization service, API service platform and cloud storage service etc.

"Cloud Application" connected through ZKTeco+ links up smart terminal devices in smart office applications to IoT devices of attendance, access control, visitor management and POS, and smart terminal devices are connected through software platforms including ZKBioTime and ZKBio Cloud etc., which offers one-stop O2O solutions for enterprise smart office that are widely applied in various fields including smart office and smart education etc.
Empowerment Integrated Business based on Biometric Verification Core Techniques (Smart Identity Authentication Application)
ZKTeco is a globally renowned provider of biometric verification algorithm techniques, sensors and software platform, which owns patents of fingerprint, iris, face, vein and palm print recognition techniques etc., and owns patents of compute vision techniques including facial recognition, identification of behaviors, X-ray object identification, and video structure, which make ZKTeco one of the enterprises in the industry that owns comparatively numerous patents. From the core technical authorizations of physical and behavioral features including fingerprint, iris, face, and vein, to ZKBioDesee Software empowered by hybrid biometric verification and computer vision and hybrid biometric verification identity authentication O2O smart terminals and solutions, we offer one-stop solutions based on smart verification and identity authentication applications for vertical industries, partners, and system integrators.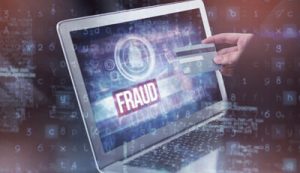 Smart Entrance & Exit "Person + Car + Object" Software Platform Empowerment Integrated Business
ZKTeco is a globally renowned provider of core techniques, smart terminals and software platforms based on smart entrance & exit "car + person + object" applications, and owns a large quantity of software copyrights of software products and solutions and smart terminal patented techniques, and strives to integrate hybrid biometric verification techniques and computer vision techniques with the Internet, IoT, big data and cloud computing, and builds system platform including ZKBioSecurity. ZKTeco owns professional development and supply chain teams for smart terminal of person, car and object passages, and globally famous entrance & exit biometric verification computer vision smart IoT hardware and servers, private cloud and public linkage services to provide system integration services for many partners regarding industry solutions, which are widely applied in various fields including smart traffic, smart finance, smart education, smart medicine and smart government etc.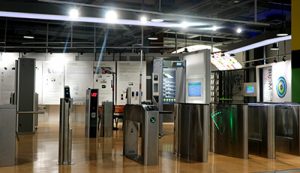 1998
1999
2001
2002
2003
2004
2005
2006
2007
2008
2009
2010
2011
2012
2013
2014
2015
2016
2017
2018
2019
2020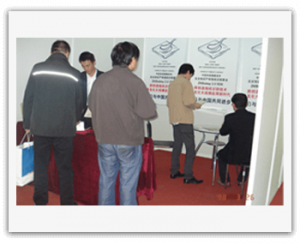 In 1998, ZKTeco founding team release its in-house developed fingerprint algorithm ZKFinger2.0, which are widely applied to PCSecurity and identity authentication field, and strives for the development of independent face recognition algorithms, fingerprint verification techniques in applications of identity card, as well as has started its exploration in biometric verification professions.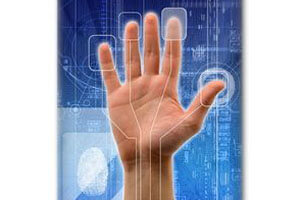 ZKTeco announces it will enter the industrialized civil market of biometric verification technology in a press conference co-held with Identix from USA in Shanghai, and released V20 access control device and computer protection product Biologon.
ZKTeco releases the in-house developed built-in fingerprint biometric system ZKFinger3.0 based on Intel Strong ARM, for professional use of integrated system development.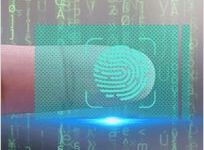 ZKTeco releases the embedded fingerprint development platform 1.0.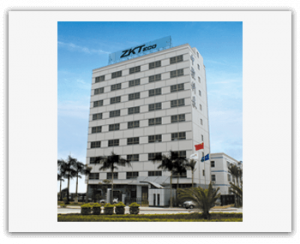 ZKTeco releases the embedded fingerprint development tool 2.0 and face recognition algorithm ZKFace 1.0.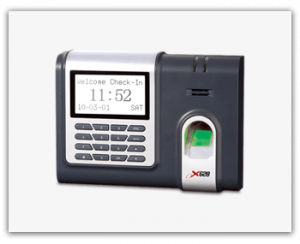 ZKTeco releases the embedded fingerprint development tool ZEM100 & 200 series, fingerprint product series.
ZKTeco releases the embedded fingerprint development tool ZEM300 series.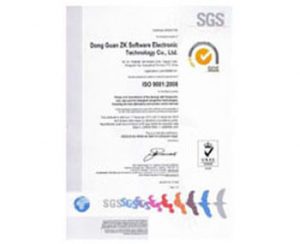 ZKTeco launches the facial recognition algorithm ZKFace2.0, embedded fingerprint development tool ZEM400 & 500 series, and receives ISO9001 Quality Management System Certification.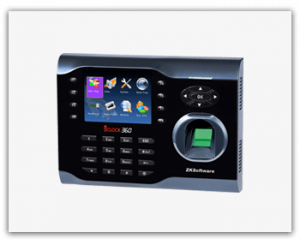 ZKTECO CO., LTD. is formally established and enters the overseas market in the same year. ZKTeco launches TFT-iClock Series and Wi-Fi communication fingerprint terminal, which opens the new era of biometric verification, TFT, Wi-Fi time management and access control application.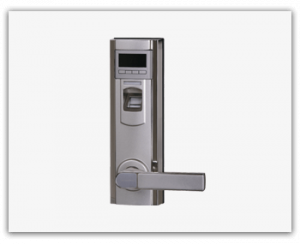 ZKTeco launches the first in-house developed biometric verification smart lock and B/S structure time & attendance platform. Dongguan Industry Base Phase I construction initiated.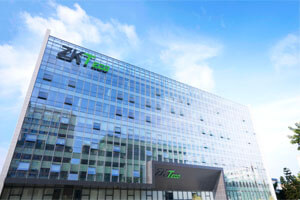 ZKTeco launches the facial recognition algorithm ZKFace3.0, embedded hybrid biometric verification development tool ZEM600 Series, and face and fingerprint hybrid verification time attendance terminal. Dongguan Industry Base and subsidiary in U.S. are established.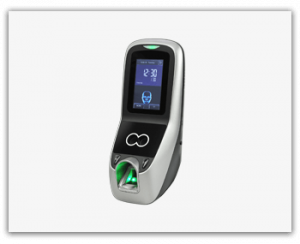 ZKTeco launches its first iris algorithm ZKIris 1.0, vein algorithm ZKVein2.0, the finger vein algorithm ZKFingerVein 2.0, access controller C3 Series. Subsidiary in Europe is established.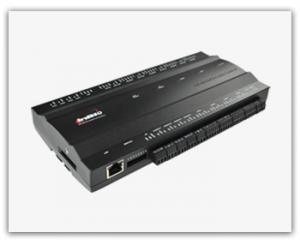 The brand name changes from ZKSoftware to ZKTeco. Branch office in Brazil is established.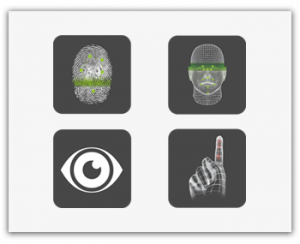 ZKTeco launches the visible light facial recognition algorithm ZKLiveFace 1.0 and fingerprint, face recognition, iris, finger vein hybrid biometric verification algorithm ZKMultiBio3.0. RFID industry base and branch office in Argentina are established.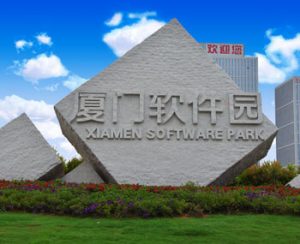 ZKTeco establishes Silk ID Research Laboratory in Silicon Valley, USA; Xiamen Software Base is established which owns independent software development, sales and services system.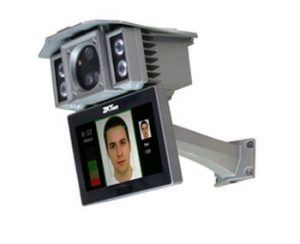 ZKPalm Vein 1.0 multi-modal palm print verification algorithm is released. ZKTeco releases palm recognition algorithm ZKPalmVein 1.0 and inBio facial recognition camera Biocam 300. ZKTeco's biometric verification laboratory in Silicon Valley, branch offices in Malaysia and Dubai are officially established.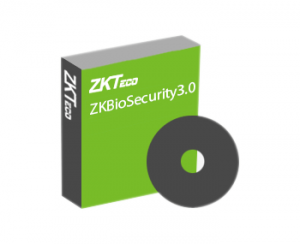 ZK LiveFace 2.0 algorithm is released. ZKTeco launches the finger vein algorithm ZKFingerVein 3.0 and palm biometric algorithm ZKPalmVein 2.0, and launches Time Management and Security Management Platform, including TimeCube, BioSecurity etc. which lay the foundation of SME smart office and smart security. Subsidiaries in India, Thailand, and Hong Kong are established.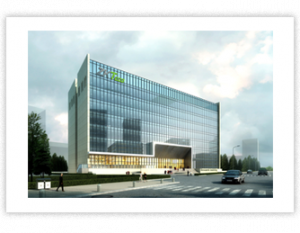 ZKTeco released independent intellectual property based on visible light face recognition algorithm ZK LiveFace 3.0, multi-modal palm print recognition algorithm ZKPalmVein 5.0, long-distance iris verification terminal, and face recognition, fingerprint, palm print multi-modal hybrid biometric verification terminals. The enterprise is officially renamed as "ZKTECO CO., LTD.". Branch offices in Ireland, Indonesia, Chile, Peru, Columbia, Mexico and Turkey have been established.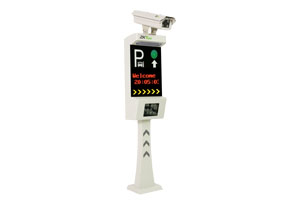 In 2017, ZKTeco released the latest extra-long standby hour desktop mobile attendance device D1S/D2S, industry-pioneering silicon fingerprint collector, newest fingerprint card (Bio Card), channel application modules (equipped with near-infrared anti-glare face recognition module/fingerprint and finger vein modules), visible light face recognition (applied GPU/VPU modules). Released the latest global smart license plate recognition system, smart license plate recognition algorithm, The newest SilkID fingerprint collector has obtained the international PIV and STQC certifications.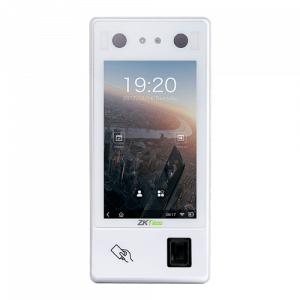 ZKTeco released: Face Recognition NVR, FC320 and visible light series products: G4, FaceDepot 7A, FaceDepot 7B, SpeedFace H5, SpeedFace V5.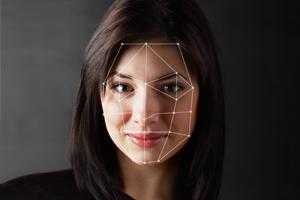 ZKTeco released the ZKLiveFace5.6 visible light facial recognition algorithm, which supports 1:N 50000 facial templates; meanwhile released the ZKLiveFace12.0 large-capacity nearinfrared face facial recognition algorithm, which supports 1:N 12000 facial templates.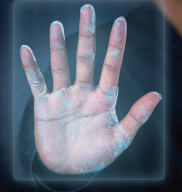 Company released Computer Vision Palm Recognition, integrated VMS with ZKBioSecurity.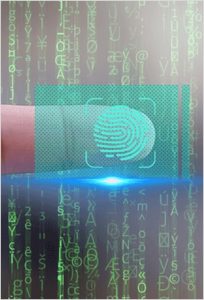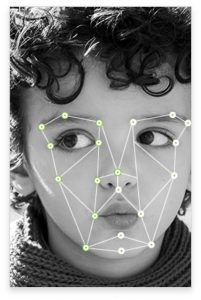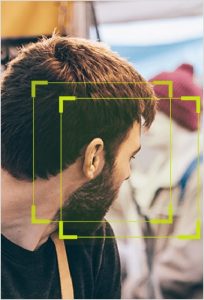 Next Generation Face Algorithm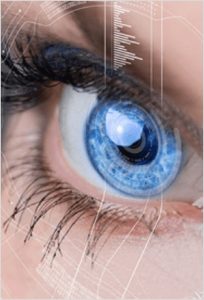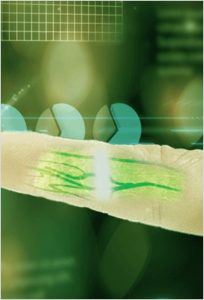 Fingerprint Algorithm
ZKTeco started R/D of fingerprint algorithm from 1985. And the latest ZKTeco fingerprint algorithm is ZKFinger 10.0 what makes it different from other versions is its high accuracy, high verification speed. It can realize millions fingerprints verification on PC and verify on multi-servers in less than 1 second. The embedded fingerprint identification can reach up to 50000(1: N). It can be used in large size fingerprint verification projects. AFIS adopted ZKFinger 10.0 algorithm. It can adapt to dry, wet fingers and deny fake finger to a certain extent. Nowadays, the size of sensor is smaller and smaller while the performance is continuously optimized.
Face Algorithm
ZKTeco started R/D of face identification from 2005 and launched ZKFace 5.0 which adopted infrared active illuminant technology in 2010. After one year, ZKTeco streamlined the face algorithm and published ZKFace 7.0 as well as new generation facial identification T&A terminal VF300 series which employed ZKFace7.0. The verification and collection speed of ZKFace7.0 are very fast. ZKTeco is working on new breakthrough of face algorithm which can hold 3000 face templates (1: N) without any influence on speed and stability. Moreover, it can also be applied to video surveillance system.
Next Generation Face Algorithm
The next generation face algorithm will have stronger adaptability. It can verify face in various lighting environments. The verification accuracy can avoid interference from users' posture or wearing glasses. It will be well known in face identification field for its high compatibility.
Iris Recognition
Iris recognition is an automated method of biometric identification that uses mathematical pattern-recognition techniques on images of the iris of an individual's eyes, whose complex random patterns are unique and can be seen from some distance. ZKTeco is researching on iris identification technology to provide various security solutions to customers. Nowadays, the capacity of the templates is over 1,000.
Vein Recognition
Vein recognition is a recent technological advance in the field of biometrics. The security level is very high because vein is very hard to copy or steal. Vein recognition is widely used in hospitals, law enforcement, military facilities and other applications. ZKTeco is researching on vein algorithm and has already achieved remarkable progress.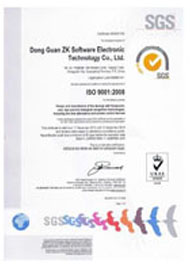 ISO9001:2008 Certificate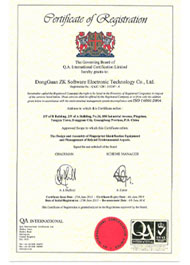 ISO14000 Certificate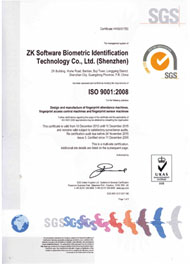 2013 ISO Certificate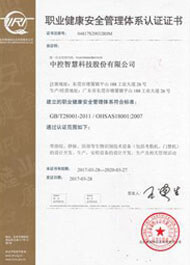 OHSAS-18001 Certificate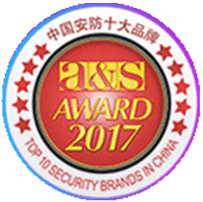 2017 Top 10 Security Brands in China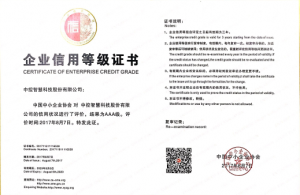 2017 ZKTeco Certificate of Enterprise Credit Grade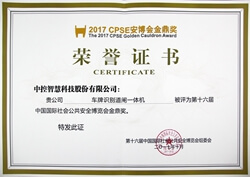 2017 The 16th CPSE Jinding Award Certificate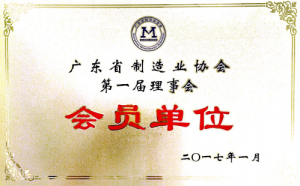 2017 Joined Guangdong Manufacturing Association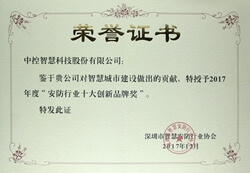 2017 Top 10 Innovative Brand Awards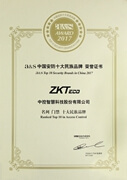 2017 a&s A & C- Top 10 National Brand Certificate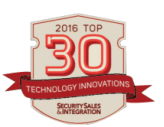 2016 TOP 30 Technology Innovations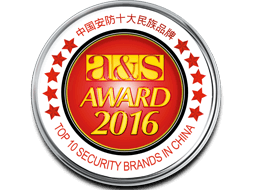 2016 Top 10 Security Brands in China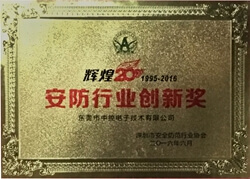 2016 Security Industry Innovation Award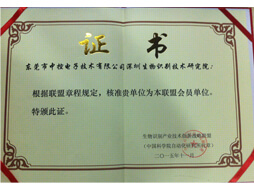 ZKTeco joined CBA

ESX 2015 Innovation Awards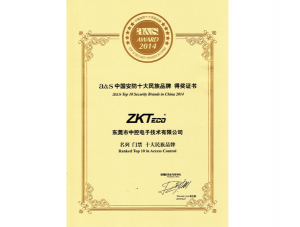 a&s Top 10 Security Brands in China 2014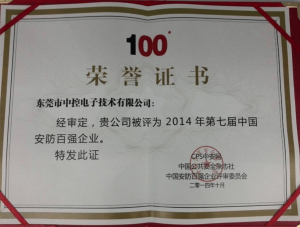 Top 100 Chinese Security Companies in 2014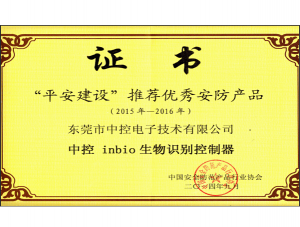 2014 Safe City Excellent Security Product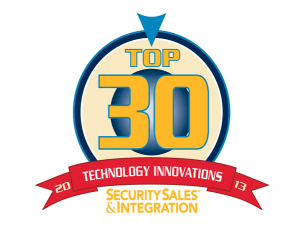 2013 Top 30 Technology Innovations for EC-10 EX16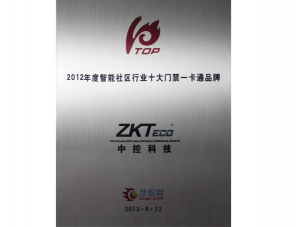 2012 Top 10 Access Control System Brand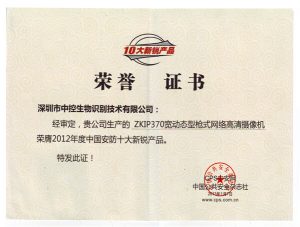 2012 Top 10 Innovative Security Products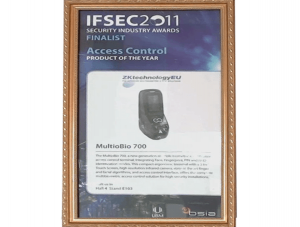 Finalist for the IFSEC 2011